Services
At Sawhill Custom Kitchens and Design, we believe great homes should welcome us the moment we cross the threshold. As a result, we are happy to offer a variety of services to meet your project needs.
DESIGN, SPACE PLANNING & DRAFTING
Our designers will be happy to meet with you at your home or in our design showroom for an initial consultation to learn about you, your remodeling project and what's important to you. We will also discuss the home renovation products & design services available from Sawhill, any questions or concerns that you may have about your upcoming project, including your budget.
After the initial consultation your Sawhill designer will work with you to get your home remodeling project from concept to completion. Depending on the complexity of the project, most clients hire us for expertise to provide Consultation, Design, Space Planning and Drafting services for their renovation project. This process ensures a well thought project with a high level of detail for the both a successful build and budget planning.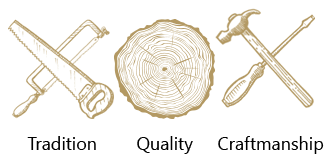 We use a detailed design survey for every home remodeling project, which helps us to understand the needs of your lifestyle and family, as well as your intentions for the room. We then incorporate your feedback, requests, and ideas in the design process to create your dream living space. Our designers are also available to prepare universal layouts and design plans for all areas of your home.
In addition to the in-depth design survey our Collaborative Space Planning Services include:
⦁ Complete needs and budget analysis
⦁ Comprehensive remodeling project measurements
⦁ Inventory of architectural and structural elements
⦁ Creating floor plan layouts, including specifications and elevations
⦁ 3d virtual renderings. You'll see it before you select it.
Sawhill offers a full complement of high-touch design and distinctive home remodeling services delivered by a seasoned team of designers, project managers and master craftsmen.  An extensive array of design services spans from layout and space planning to materials selection, while our home remodeling extends from individual room to whole-home remodels.
Our expertise includes the following:
REMODELING & INSTALLATION
After designing your dream living space, Sawhill can handle all the details, products and services needed for your home remodeling project. These products and services are also available to our clients who are building a new home with their general contractor.
These products and services include:
Countertops & Installation
PROJECT MANAGEMENT & GENERAL CONTRACTING
Our projects typically involve the use of many building products and a wide range of home improvement professionals. Your Sawhill team provides on-site supervision & project management of the work being performed on your home.
In conjunction with project management, we perform the duties and responsibilities required of a general contractor. Project management and or general contracting costs will vary depending on the scope and size of your project. Minnesota licensed contractor #BC764394
Contact us for a free consultation
International Market Square
275 Market St., Suite 157
Minneapolis, MN 55405
Free and Convenient Parking